It just works Auto-magically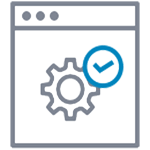 Auto-Setup
No need for any legwork – Your WordPress hosting comes pre-configured with the latest version of WordPress and is ready to use the moment you buy it.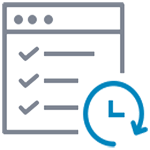 Auto-Updates
Any patches or version upgrades released by WordPress are automatically installed for your packages, not only making your sites future-proof but also more secure.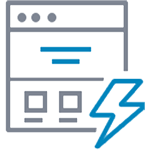 Auto-Caching
Get the best-performing WordPress sites with our Cloud Hosting. With cache and CDN auto-configured on all your packages, pages load much faster with the least amount of resources.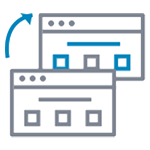 Auto-Backups
Get a time machine for all your WordPress sites. With CodeGuard automatically set up for any site you create, your data is always protected and regularly backed up.
Auto-Secured
No need to worry about viruses or hacking attempts. All your WordPress sites will be regularly scanned for malware with SiteLock's advanced security tools.
Cheap WordPress Hosting with ETH
WordPress Hosting + Security Suite with XRP
Your WordPress Site - powered by our Cloud Hosting
The world and its requirements may change but the roots of organizations and their values will remain intact

Your Data - Safeguarded
Our industry-leading Ceph-based storage system stores your website data across 3 distinct devices to ensure redundancy and safety.

Automatic Failover
If we detect a hardware issue, we automatically move your site to another server, ensuring that your site is always up and you never lose traffic.

Lightning Fast Load Time
Clear the cache that most used pages of your website store and globally spread CDN to speed up the load time of your site by 2x faster.

Prompt Scaling
Want to move your hosting when traffic goes up? Boost your resources in just one click and don't reboot to add CPU and RAM.

Frequently asked questions
Questions? Comments?
Concerns?
It doesn't matter whether your problem is big or small, our experts are always available to discuss and take you through your difficulties