Dedicated Best Web Hosting Service in Canada with ETH
Our organization will help every type of company, be it a small one or a big enterprise
CPU

Core

RAM

Storage

Bandwidth

Price

 

Core i7-4790K
4 Core 4 GHz
16 GB DDR3
1 x 120 GB (SSD SATA)
Unmetered @ 250 MBPS
Fair Usage
$90
Order Now
Core i7-4790K
4 Core 4 GHz
32 GB DDR3
1 x 240 GB (SSD SATA)
Unmetered @ 250 MBPS
Fair Usage
$110
Order Now
Dedicated Cloud Server
EPYC 7401P (2 vCore)
2 Core 2 GHz
8 GB DDR4
1 x 125 GB (SSD (NVMe) PCIe)
Unmetered @ 1 GBPS
Fair Usage
$60
Order Now
EPYC 7371 (4c/8t dedicated)
4 Core 3.1 GHz
16 GB DDR4
1 x 1 TB (HDD SATA)
Unmetered @ 1 GBPS
Fair Usage
$90
Order Now
EPYC 7401P (4 vCore
4 Core 2 GHz
16 GB DDR4
1 x 250 GB (SSD (NVMe) PCIe)
Unmetered @ 1 GBPS
Fair Usage
$110
Order Now
EPYC 7401P (8 vCore
8 Core 2 GHz
32 GB DDR4
1 x 500 GB (SSD (NVMe) PCIe)
Unmetered @ 1 GBPS
Fair Usage
$120
Order Now
Advanced Series
Xeon E3-1230 v6
4 Core 3.5 GHz
32 GB DDR4
2 x 2 TB (HDD SATA)
Unmetered @ 1 GBPS
$130
Order Now
Core i7-7700K
4 Core 4.2 GHz
32 GB DDR4
2 x 4 TB (HDD SATA)
Unmetered @ 1 GBPS
$140
Order Now
Xeon E5-1650 v4
6 Core 3.6 GHz
64 GB DDR4
2 x 2 TB (HDD SATA)
Unmetered @ 1 GBPS
$150
Order Now
Xeon D-2141I
8 Core 2.2 GHz
32 GB DDR4
2 x 500 GB (SSD (NVMe)PCIe)
Unmetered @ 1 GBPS Fair Usage
$170
Order Now
Xeon D-1541
8 Core 2 GHz
32 GB DDR4
4 x 12 TB (HDD SATA) and
1 x 500 GB (SSD (NVMe)PCIe)
Unmetered @ 1 GBPS Fair Usage
$250
Order Now
Pro Series
Xeon E-2236
6 Core 3.4 GHz
64 GB DDR4
1 x 512 GB (SSD (NVMe)PCIe)
100 TB @ 1 GBPS
$180
Order Now
Core i7-6700K
4 Core 4 GHz
32 GB DDR4
2 x 480 GB (SSD SATA)
Unmetered @ 1 GBPS
Fair Usage
$190
Order Now
Corporate Series
Xeon E-2274G
4 Core 4 GHz
32 GB DDR4
3 x 4 TB (HDD SATA) or
2 x 960 GB (SSD (NVMe)PCIe)
Unmetered @ 1 GBPS
Fair Usage
$190
Order Now
Xeon E-2288G
8 Core 3.7 GHz
32 GB DDR4
3 x 4 TB (HDD SATA) or
2 x 960 GB (SSD (NVMe)PCIe)
Unmetered @ 1 GBPS
Fair Usage
$210
Order Now
10 Gbps Bandwidth
Xeon E3-1270 v6
4 Core 3.8 GHz
32 GB DDR4
2 x 1 TB (HDD SATA) or
2 x 500 GB (SSD SATA)
20 TB @ 10 GBPS
$250
Order Now
Ryzen 5 5600X
6 Core 3.7 GHz
64 GB DDR4
1 x 1 TB (SSD (NVMe) PCIe)
20 TB @ 10 GBPS
$260
Order Now
Xeon E-2146G
6 Core 3.5 GHz
32 GB DDR4
2 x 1 TB (HDD SATA) or
2 x 500 GB (SSD SATA)
20 TB @ 10 GBPS
$320
Order Now
Ryzen 9 3950X
16 Core 3.5 GHz
128 GB DDR4
1 x 1 TB (SSD (NVMe) PCIe)
20 TB @ 10 GBPS
$350
Order Now
EPYC 7642
48 Core 2.3 GHz
128 GB DDR4
1 x 1 TB (SSD (NVMe) PCIe)
20 TB @ 10 GBPS
$780
Order Now
VPS is also available at this location
Top Features Of Best Web Hosting Service provider in Canada
The world and its requirements may change but the roots of organizations and their values will remain intact

Consistent Dependability
Honoring our commitments to consumers is extremely important to us. As a consequence, we guarantee excellent, trustworthy, realistic, and practical dependability and maintenance.

Supervision And Active Application
Our extremely sophisticated database institutional framework allows businesses to manage information on the servers in an easy, expandable, and comprehensive way.

Boundless Access
Without worrying about a specific issue or problem, consumers will have all control, management, and oversight over all parts of our best Web Hosting service provider in Canada with our extensive, all-encompassing services.

Efficient cPanel-based Administration
Using our refitted cPanel-based modification, which makes Web Hosting Service provider and it easier to maintain all communication ways from a single location, is a choice for any highly specialized configuration.

IPv4 and IPv6 Addresses
There seems to be 1 IPv4 and IPv6 address on the Dedicated Support Web Hosting Service provider in canada. With an additional fee, you would be offered the option to purchase extra and receive more addresses. It's a win-win scenario.

Global Bandwidth
For quick, easier, and smooth communication around the world, our Best Web Hosting Service provider in Canada features a greater gamut of secure connection networks.
Who Should Choose Our Best Web Hosting Service provider Canada Services?
Advantages of Dedicated Server

Malware Defence & Spam-Protection
You may safeguard your internet sites from malware and other untraceable cyberattacks by identifying and fixing vulnerabilities and deficiencies before they become major issues. Before it even hits your mailbox, our technological innovations screen out undesirable and unsafe junk mail, dividing the material into separate chunks for you to examine.

Reliable Interface
Our features and benefits include the use of a dependable, credible, and more user-friendly interface configuration. With the aid of our best Web Hosting service provider in Canada, our dedicated servers can easily manage any request. This does not exempt those that surface from busy websites or crucial corporate deployments.

Launch Your Website Right Away
With the assistance of our Dedicated Support, you can effortlessly initiate the release of your website right away. Your server will be built and installed by our skilled, extremely competent staff. It will immediately connect to the network and begin operating quickly and effectively.

Root SSH Access
When you purchase our dedicated web hosting Canada server, the strongest connectivity to the whole root is offered. The methodology of hosting and tailoring the website is made simpler. When you utilise one of our dedicated servers, you get SSH Root Manoeuvrability.

Round-The-Clock Uptime
By harnessing our dedicated hosting support in Canada, you gain access to features that are currently operating repeatedly. To guarantee stable operation and trustworthiness, our systems are configured with DDoS protection. This makes it possible for the server to quickly and effectively increase its flexibility over time, ensuring rapid efficiency.

Operating Systems
When you select the appropriate hosting solutions, such as those offered by Super Byte Hosting in Canada, you will get the greatest and most modern operating systems. By using our dedicated server hosting services, you can have access to the most suitable operating system.






Or try our Dedicated Server available at these locations!
Why Super Byte Hosting Dedicated Servers Are Best?
At Super Byte, strive to totally conform to the expectations of our customers. If you have any hosting-related issues, we're here to lend a hand. We assist you in managing your hosting plan in addition to providing one for you. With the help of our technology, you can easily manage the tasks that are carried out on your best dedicated Web Hosting Service provider by selecting between Plesk and cPanel. We took into account the available resources and service quality when determining our dedicated server rates. The fact that upgrading it is always easy is the biggest benefit.
Your dedicated server web hosting experience is improved by the deluxe advantages and capabilities that dedicated servers provide. Compared to standard shared hosting, our dedicated best Web Hosting Service provider in Canada solutions are more dependable and stable. It ensures that no spammer or other hazardous malware is using your area to spread their spam. 
The Best Dedicated Web Hosting Service provider is available in Canada from Super Byte Hosting. In relation to the services mentioned above, we also provide affordable solutions. You can find a multitude of hosting packages we offer, and our experienced team handles everything from start to finish. When you get in touch with us, we make certain that the configurations we provide are tailored to your goals, priorities, and functional requirements.
Utilise Plesk or cPanel To Effectively Administer Your Dedicated Server With BNB In Canada
By making complete use of our tools and technologies, you can make your selection — as per convenience — between Plesk and cPanel to easily control, manage, and supervise your dedicated Web Hosting Service provider and the related processes that may take place there. Plesk/cPanel makes it simple to manage your dedicated Web Hosting Service in Canada.
For your hosting services that run on Windows, you can purchase a cPanel subscription. With cPanel, managing all server-related chores is simple. It is a widely used and straightforward Windows configuration tool. You may effortlessly monitor every email on your PC by downloading the OS-compatible programme. 
At the same time, you may use Plesk's web-based supervision methods to stay up to date on network security protocols. Subsequently, you may also purchase a membership for Plesk for Linux hosting, allowing you to bask in the glory of accessible advantages.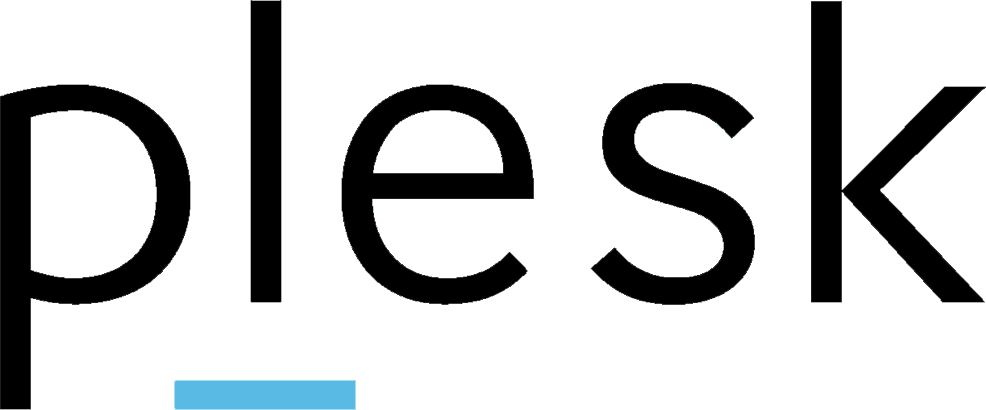 Get Pumped Up Dedicated Server at Your Desired Location in Canada with ADA
Want Your Questions Answered? Call Us Right Away!
Do you need assistance with dedicated web hosting Canada services? Are you looking for a managed web server with enhanced benefits at a reasonable price? Call us right away!