Managed Web Hosting Services India with ETH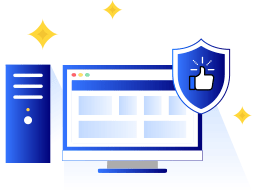 Lightning Fast Website
Our web application accelerator, powered by Varnish Cache, ensures the maximum performance of your website at all times!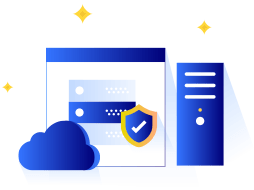 Email Included
Advanced email management features in cPanel allow you to manage your emails, mailing lists, and more without any hassles.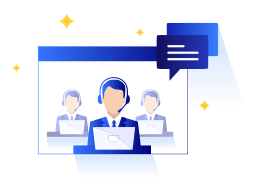 Power-packed Features
Versatile on applications, PHP, MySQL, POP/SMTP, cPanel, WordPress, Drupal, Joomla, OpenCART
Install a Shopping Cart, Photo Gallery, Blog or any other module in just 1 click
50+ Plugins – Powered by Softaculous

Linux or Windows
Choose between Linux Hosting or Windows Hosting
Linux Hosting
1 Website
10 GB SSD Space
Unlimited Bandwidth
Free SSL Certificate
MariaDB SQL
Money-Back Guarantee
Windows Hosting
1 Website
10 GB SSD Space
Unlimited Bandwidth
Free SSL Certificate
MSSQL Database Supported
Money-Back Guarantee
Shared Hosting Top Features with XRP
The world and its requirements may change but the roots of organizations and their values will remain intact

24/7 Expert Support
Our experts are ever-ready to help you. You can ping them at any time to guide you. Our support channels are improving constantly so reaching our experts is not difficult.

Fast & Reliable
We are proud to say that our services are fast and reliable. We say it because customers say it to us. Our services are always improving to match customers' requirements.

Super Easy to Use
Our services are very easy for you to use. You can easily have the interface and the features at your fingertips and with expert help, anyone can use our services.

99.99% Uptime Guaranteed
We give you a 99.99% uptime guarantee. It's because we trust our team and respect and care for our customers. We are the best in the industry for good reason.

Secure Servers
Our servers are secure as we use the latest security extensions. A strong team works behind the screens to make sure that no one damages the servers in any way.

Money-back Guarantee
If you don't like something or feel that your money is not worth our services, we will pay all your money back to you. We have a 30-day money-back policy.
Technical Specifications with DOGE
Control Panel
Easy to Use cPanel or Plesk
One-Click Software Installations
Manage your Sites, Files, and Databases
Free Unlimited SSL Certificates (Let's Encrypt!)
Setup Your MSSQL/MariaDB Databases and Users
Memcached And Redis
PHP, Ruby, and Python Version Selector
SSH access available and cron jobs
Programming & Databases
Unlimited MSSQL/MariaDB Databases
Support for PHP 5.2, 5.3, 5.4, 5.5, 5.6, 7.0, 7.1, 7.2, 7.4, and the latest
Support for Ruby 1.8, 1.9, 2.0, 2.1, 2.2, 2.3, 2.4, and the latest
Support for Python 2.7, 3.3, 3.4, 3.5, 3.6, 3.7, and the latest
Perl, Ruby on Rails
Litespeed Web Server
Domains
Unlimited Addon Domains
Unlimited Parked Domains
Unlimited Sub-Domains
Unlimited Emails
Unlimited FTP Account
Domain Redirects and More
Search your Domain
Please enter your domain.
Please verify that you are not a robot.
$12.50/yr

$17.50/yr

$9.50/yr

$9.50/yr

$24.50/yr

$17.50/yr
Should you buy a Web Hosting Service for your Website with USDT?
Web hosting services allow you to run websites on the internet with you – the buyer is responsible for running the server yourself. On the other hand, managed hosting services are able to reduce your work substantially as an IT company is hired to manage your server for you. You can think of it in terms of the kind of help provided by a hired household help to keep your house clean and organized. While it is your house and you have the responsibility to maintain your house; another hired helper can lessen your burden by doing some of the work. There are several Managed Web Hosting Services India that are known for their service and history with their clients.
Some of the benefits of hiring a managed web hosting service are –
Lack of proper IT knowledge – A lot of websites may be popular and successful. However, the website may not want to spend a lot of time figuring out ways to attract traffic in order to be more popular. In such cases, hiring a managed web hosting service in Delhi can be beneficial to a company in getting more traffic to their website.
Lack of sufficient time – Many companies make the decision of hiring managed web hosting services in order to get their work done within the limited time frame. The resources available may not be able to spare time to look after the administration of the server and the website.
Managed web hosting services can decrease your workload substantially by looking after the technicalities concerning your website and your server. Since, managed web hosting companies specifically hire IT professionals, the safety and success of your company's website are guaranteed.
Questions? Comments?
Concerns?
It doesn't matter whether your problem is big or small, our experts are always available to discuss and take you through your difficulties