Reseller hosting is becoming very popular today. A lot of reseller hosting services are coming up to aid businesses. The reason behind this immense popularity is the high demand for creating websites. Additionally, reseller hosting is very simple and has low initial prices too. It is one of the best ways to boost income and to support their brand. There are two main categories in reseller hosting which is either through Linux or Windows. Before we about them, let us understand the definition of reseller hosting.
Reseller hosting is a process when a large company rents its hard drive space and bandwidth to smaller companies. These large companies are also called hosting suppliers. Further, the small and medium-sized businesses rent this space to other third-party organizations. This is just like a chain system that assists in hosting for others. One can either choose Windows reseller hosting or Linux reseller hosting. Some organizations like Super Byte Hosting offer packages for both the reseller hosting services. But usually, Linux reseller hosting has a greater demand than Windows reseller hosting. Read further to know more about this.
Features of Linux Reseller Hosting

There are plenty of features in Linux reseller hosting that makes it more popular than Windows reseller hosting. But you can experience all these benefits only when you choose the right reseller hosting package. Super Byte Hosting has great packages for Linux reseller hosting. It is available for both small businesses and large companies. The packages from Super Byte Hosting include standard, premium and unlimited. This is not too expensive also, it is a great choice for entrepreneurs to start businesses. Later they can start selling Linux reseller hosting and grow their business further. Here are some of the exclusive features in Linux reseller hosting.
It is a secure platform that is trusted by millions
It is cheap and one can rent hosting services according to their needs
It follows an easy-to-use control panel that can manage multiple client accounts too
The bandwidth allocation in Linux is selected based on the requirements. This enables quick loading of the website
These are features that the Windows reseller hosting does not have. The low-cost is one of the major reasons that entrepreneurs are preferring Linux reseller hosting.
Additionally, Super Byte Hosting gives you features like a constant backup. This is totally safe and there are no worries about data loss. We use a dedicated server to backup hosting accounts. This helps in finding individual files and rollback options too. We also maintain a 24/7 network monitoring and suspend all the malicious files instantly. Hosting accounts from our company uses the latest versions of cPanel and WHM to manage all the daily tasks.
We also protect business websites from unwanted visitors using a firewall. We make sure to engage the websites with the latest versions of PHP and MySQL only. When you select your Linux reseller hosting package, we immediately activate the web hosting and domain names without any delay. With our hosting accounts, you can use more than 280+ install scripts. This will include Drupal, WordPress, Magneto and more.
Advantages of Linux Reseller Hosting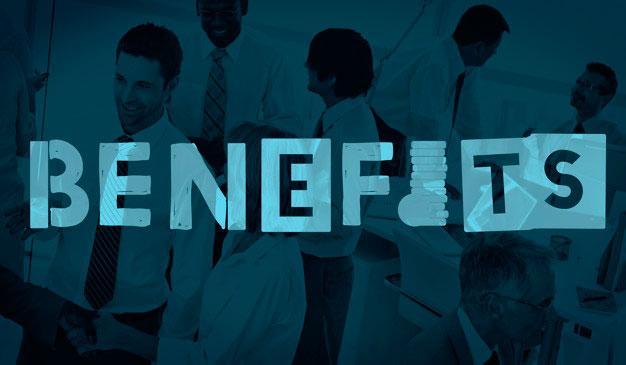 Apart from the aforementioned, you can get the following benefits.
1. Wide range of programming languages
Linux reseller hosting gives you access to a lot of programming languages. This gives entrepreneurs and business owners the opportunity to choose from many languages. So it becomes a way for them to start a business with any programming skill they have. It ranges from even the most basic language like CGI basic script to the advanced languages like Ruby, PHP. For Windows reseller hosting, the languages are restricted to Microsoft's ASP. NET.
2. Better security options and performance
For all businesses, security is without a doubt, an essential part. Getting unauthorized access to your data and information is something that is unexpected. So to prevent such issues choosing a Linux reseller hosting. The security is exceptional in this reseller hosting service. Along with the security, you will also experience a good performance from Linux. The Windows reseller hosting also gives security and performance but Linux is better in these ways.
3. Better operational advantages
Windows is definitely a great choice as its systems and applications are easy to use. Windows reseller hosting is more interactive with the user. Linux reseller hosting is designed for technical and professional businesses. But you get many benefits in Linux that are excellent. When you use Super Byte Hosting you get to experience many more benefits. Linux reseller hosting has a very stable environment. We help you to protect and build your brand with additional security options. This is possible with a highly secure network infrastructure that we have developed. We give services that are available with a 30-day money back guarantee. We make easy installations for reseller hosting that will not need any reboot.
4. Access to the host
Both Windows and Linux Reseller Hosting have good FTP access. But Linux gives you a number of advanced options to find access to the host. This includes SSH, VNC, Telnet and more. This is absent in Windows, so Linux reseller hosting is good for getting access to the host. This is much helpful for starting new businesses.
5. Cost-effective solution
Linux reseller hosting consumes fewer server resources than Windows reseller hosting. Although the server resources are consumed, the consumption resources are not really high. Instead, you can use Linux reseller hosting which has high scales of traffic. All of the reasonable demands are also satisfied in this reseller hosting package.
Moreover, Super Byte Hosting gives you reseller hosting services that are in affordable rates. Our aim is to give you a cost-effective solution bundled with several unique features. You can experience the best reseller hosting for as low as $10 per month. You can also get other reseller hosting packages for $15 or $20 per month also. We got good experience in giving both Linux Reseller and Windows Reseller hosting services to all businesses.